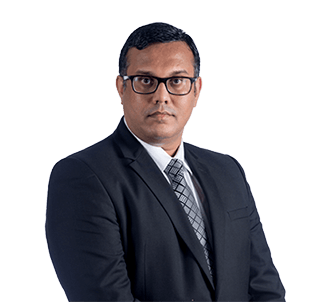 Partner | Real Estate
education
Solicitor, Mumbai (2007)
LL.M., Mumbai University (2002)
B.A., LL.B., New Law College, Mumbai (2000)
Yigal Gabriel is a Partner in the Real Estate and Construction Contracts Practice Group in the Mumbai office. With a decade in the profession, Yigal's specialises in variety of real estate transactions and dispute resolutions / litigations arising out of such transactions as well as from commercial / construction contracts.
Yigal also has extensive experience in advising clients on succession planning, drafting wills and obtaining probates and letters of administration thereof.
Professional Affiliations
Bar Council of Maharashtra & Goa
Bombay Incorporated Law Society
Representative Matters
Yigal Gabriel has represented and advised the following clients
GTC Real Estate NV
Advised on investment of DSK SEZ Projects (Pune) Pvt Ltd, for which a SPV was created by DSK Developers for setting up multi services SEZ on 250 acres of land
H-Energy Gateway Private Limited
Advised on the acquisition of property on lease in Jaigarh, Maharashtra for its LNG business.
Hindustan Composite Limited
Advised on sale and transfer of property admeasuring 18 acres in Mumbai to Wadhwa Group, drafting, negotiating and finalising all transaction documents for the same.
Metro Cash and Carry India Private Limited
Assisted with the investigation of properties in Haridwar and Gurugram.
TATA Realty and Infrastructure Limited
Advised on title due diligence of a land admeasuring approximately 3000 acres at Gopalpur, Orissa, which the client proposed to acquire and set up a multi- product sector special economic zone.
ALKEM Laboratories Ltd
Advised on their construction contracts.
Amazon Corporate LLC
Advised on their construction contracts.
An American engineering, procurement and construction corporation
Advised on their disputes with an Indian company regarding the construction of a regassification facilities project.
DMI Draexlmaier Manfacturing India Private Limited
Advised on their construction contracts.