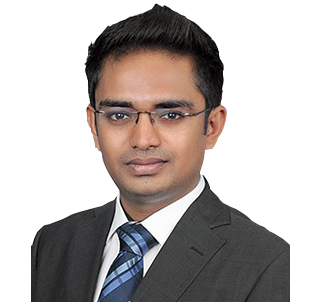 Partner | Corporate and Commercial, Private Equity, Mergers and Acquisitions
education
B.A., LL.B. (Hons.), National University of Juridical Sciences, Kolkata (2011)
Shantanu Gupta is a Partner in the Corporate and Commercial Practice Group in the Mumbai office. Shantanu specialises in private equity, M&A and general corporate advisory, and has worked on, among others, private equity and venture capital investments, strategic investments, mergers and acquisitions, and joint ventures.
Professional Affiliations
Representative Matters
Shantanu Gupta has represented and advised the following clients
Reliance Industries Limited
Advised Reliance Industries Limited in connection with its joint venture with BP plc relating to its petroleum retail business in India.
ICG Strategic Equity Advisors LLC
Advised ICG Strategic Equity Advisors LLC on its acquisition of multiple private equity portfolio investments held by Standard Chartered Private Equity in India.
Piramal Enterprises Limited
Advised Piramal Enterprises Limited on their joint venture with Bain Capital Credit for setting up a fund for investing in distressed assets in India.
IDFC Alternatives Limited
Advised IDFC Alternatives Limited on its buy-out of multiple operational solar power projects of First Solar group (aggregate capacity ~190 MW).
Feedback Infra Group
Advised on investment by ADV Partners in Feedback Infra Group.
Zentiva Group
Advised Zentiva Group on its acquisition of Sanofi's API manufacturing facility of situated at Ankleshwar, Gujarat.
Chitrali Properties Private Limited
Advised Chitrali Properties Private Limited in relation to the investment by the Blackstone Group.
Lightbox Ventures and Kalaari Capital
Advised Lightbox Ventures and Kalaari Capital in relation to the sale of their entire stake in Indiavidual Learning Private Limited to Reliance Industries Limited].