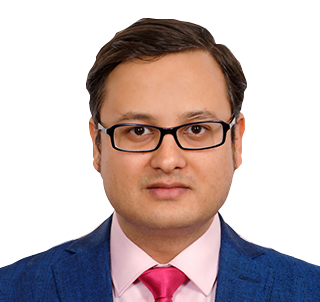 Counsel  | Technology, Media and Telecom
education
B.A. LL.B. (Hons.), National University of Juridical Sciences, Kolkata (2009)
Abhinav Chandan is a Counsel in the Telecom, Media, and Technology Practice Group in the New Delhi office. He specialises in advisory on diverse regulatory, compliance and commercial matters in the telecom and IT sector.
Abhinav routinely advises clients on telecom commercial transactions including infrastructure leasing and supply; telecom regulatory aspects such as licensing conditions and compliances; IT law aspects such as data protection and privacy, and intermediary guidelines; and telecom M&As and restructuring. Abhinav has also assisted foreign law firms and clients on these matters.
Professional Affiliations
Bar Council of India Karnataka Bar Association
Representative Matters
Abhinav Chandan has represented and advised the following clients
Reliance Jio
Advised on the complex pan-India infrastructure leasing arrangements of the client with infrastructure providers and other TSPs, including fiber IRUs, tower leasing, 'in-building solutions, and bandwidth.
Maxis Group
Advised on the telecom regulatory and compliance aspects regarding the proposed merger between RCOM and Aircel Limited, the largest proposed acquisition between TSPs in India at the time.
Rajah & Tann (a Singapore based law firm)
Advised on the legal and regulatory compliance aspects for launching various mobile applications and services such as gambling, data streaming and cloud, focusing on data protection and privacy frameworks.
Abu Dhabi Commercial Bank
Advised on a deal for procuring services of an Indian 'Other Service Provider' (OSP) routed through the OSP's affiliate in Dubai.
Daisy Worldwide
Advised on international toll-free services deal with an Indian telecom service provider.
British Telecom
Software and hardware licensing and reselling deal in India with a banking subsidiary.
Publications
Article
03 Sep '20
External Links
14 Jun '20