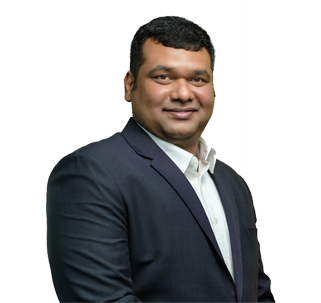 Partner | Corporate and Commercial, Mergers and Acquisitions, Estate Planning, Trusts and Private Client
education
B.A.,B.L (Hons.) National Academy of Legal Studies and Research University, Hyderabad (2005)
Rohan Cherian is a Partner in the Corporate and Commercial practice group in the Chennai office and has experience with a variety of legal mandates having managed a boutique law practice in South India. With over sixteen years, Rohan's skills and experience straddle advisory and transactional expertise in general corporate and commercial areas, mergers and acquisitions, joint ventures, foreign investments, private equity, venture capital and transactional support across sectors.
He is also experienced with dispute resolution matters, having appeared before the Supreme Court of India, several High Courts and Tribunals.
Professional Affiliations
Representative Matters
Rohan Cherian has represented and advised the following clients
Tata Consultancy Services Limited
Advised Tata Consultancy Services Limited on its transactions with Citigroup Inc., for the acquisition of Citigroup Global Services and service for their global process outsourcing business, with deal value more than US$ 2.5 billion.
The India Cements Limited
Advised The India Cements Limited on varied mandates including its strategic acquisition of Springway Mining to establish a cement plant in North India
Barclays Bank
Advised Barclays Bank plc on its operations in India and its sale of Intelenet in India's largest management buyout backed by PE firm Blackstone
Mining and Trading Business House
Advised a mining and trading business house on the unwinding of joint ventures with a sovereign wealth fund and the separation of assets
Technology Businesses
Advised Various technology businesses on their products and services, and fund raising, joint ventures and acquisitions across jurisdictions.
Hotel Owners
Advised various hotel owners on acquisitions, establishment and conversions of hospitality projects and their management arrangements with international operators