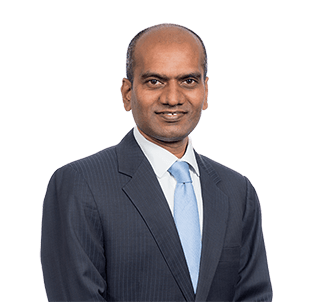 Partner | Competition / Antitrust
education
L.L.M., Harvard Law School, Cambridge, USA (2004)
B.A. LL.B. (Hons.), National Law School of India University, Bangalore, India (2003)
Rahul Singh is a Partner in the Competition Law Practice Group in the Bengaluru office. Rahul has expertise in the inter-disciplinary methodology of competition law-and-economics. Between 2012 and 2016, Rahul worked as a counsel and (national) head of competition practice at a large Indian law firm.
Rahul has worked with the Competition Commission of India, New Delhi as a Member of the Advisory Committee on Regulation. In this capacity, he has trained scores of officials at the Competition Commission of India in the inter-disciplinary competition law-and-economics.
Rahul has significant experience in Competition Law. He has advised and represented clients (including as an arguing counsel) in contentious as well as non-contentious matters.
Professional Affiliations
Karnataka State Bar Council
Representative Matters
Rahul Singh has represented and advised the following clients
Telenor
Represented and advised (i) on their first ever (precedent setting) appeal arising out of merger control at the competition appeal tribunal, and (ii) on their investment in an Indian mobile service provider entity.
True North
Advised on an investment in the food and nutrition market.
Google
Advised on a litigation strategy to be adopted at Competition Commission of India.
Hindustan Petroleum Corporation Limited
Represented and advised on their competition dispute with co-branded card partners.
A client in the railways sector
Advised on India's first ever competition case on leniency.
Flipkart
Advised on a precedent-setting, first ever case re electronic commerce market.
Hindustan Colas Limited
Advised on the first ever gun jumping (precedent setting) case on issues related to pre-payment of consideration.
Standard Chartered Bank
Advised on purchase of certain assets.
Denso
Advised on a joint venture partnership with Subros.